Potential – space according to your needs
Potential rents versatile premises to companies, organisations, light entrepreneurs and freelancers, and for hobby activities, among others. We offer customisable production facilities, office spaces, combination and multi-use spaces (combi spaces), business premises, and storage facilities – we also sell commercial properties. Potential's available business premises are located along good transport connections, and close to services in the Oulu region.
Potential's premises feature a selection of spaces between 15 and 4000 square metres, which offers a wide range of options for our clients' requirements: at the smallest, we offer individual workspaces and offices, and at the largest, we offer configurations up to a thousand square metres in size comprising of multiple different workspaces. In addition, Potential also sells business premises and commercial properties; you can purchase your very own premises for your business through Potential. Get in touch with our business premise specialists.
Get in touch
Extensive experience in business premises rentals
The story of Potential Toimitilat Oy began all the way back in 1978, when a notable property originally built for the needs of the textile industry was left vacant. As a measure of economic and regional policy, the Development Area Fund, the municipality of Haukipudas, and one nominal shareholder decided to establish Haukiputaan Teollisuuskiinteistö Oy, which began marketing the space for commercial use.
The Development Region Fund was the main owner of the company for a long time, until the 1990s when it and a minority shareholder ceased to operate in the company, and the municipality of Haukipudas increased its holding in the company. This is how the company became the business company of the municipality of Haukipudas, and it was at this stage that the company's name changed to its plural form: Haukiputaan Teollisuuskiinteistöt Oy ("The Industrial Real Estates of Haukipudas Oy").
In the 21st century, the company's role was also strengthened in the development of ventures beyond the leasing of business premises, and so the name was changed to Haukiputaan Kehitys Oy ("Development of Haukipudas Oy"). With the multi-municipality merger of 2013, the company became part of the Oulu City Group. With that change, the company decided to focus on real estate business. Today, the company's official name is Potential Toimilat Oy – with its marketing name being simply Potential.
Contact us

Our versatile selection
We have business premise options that suit both individual, independent experts as well as large companies. Our options range in size from 15 m² to 4000 m². We offer a diverse selection of spaces: production facilities, offices, warehouses, and industrial hall facilities.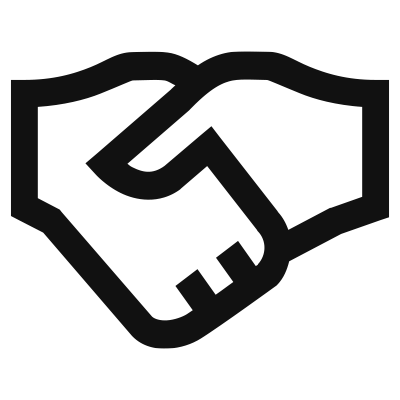 Flexible and attentive
We take the wishes and needs of our clients, i.e. our renters, into account. The premises will be modified to suit the client's needs before they move in, as well as during the renting period. With our help, everyday things get done.

The location of our premises
Our premises are located along good transport connections, which makes for effective logistics; getting around the premises is easy, and there's plenty of parking space available. The view from the windows shows more than just the building next door. Still, the city centre of Oulu is also near enough.
Attractive additional services
Many services needed by companies can be found in connection with or in the vicinity of the premises. Depending on the location, many additional services are available, such as meeting facilities, security and lobby services, and restaurant services.

Synergy benefits
Many types of companies operate on our premises. A diverse and innovative business network offers an excellent growth platform and great opportunities for collaboration. Find your success in a good community!

Personal touch
Our organisation is small, which means you will get personal service from us. We are easily approachable people who care about our renters. They are happy to help with any issues you may have with your space.